The 'Cheviot' tunnel for sheep, by McGregor - Trusted by farmers for over 40 years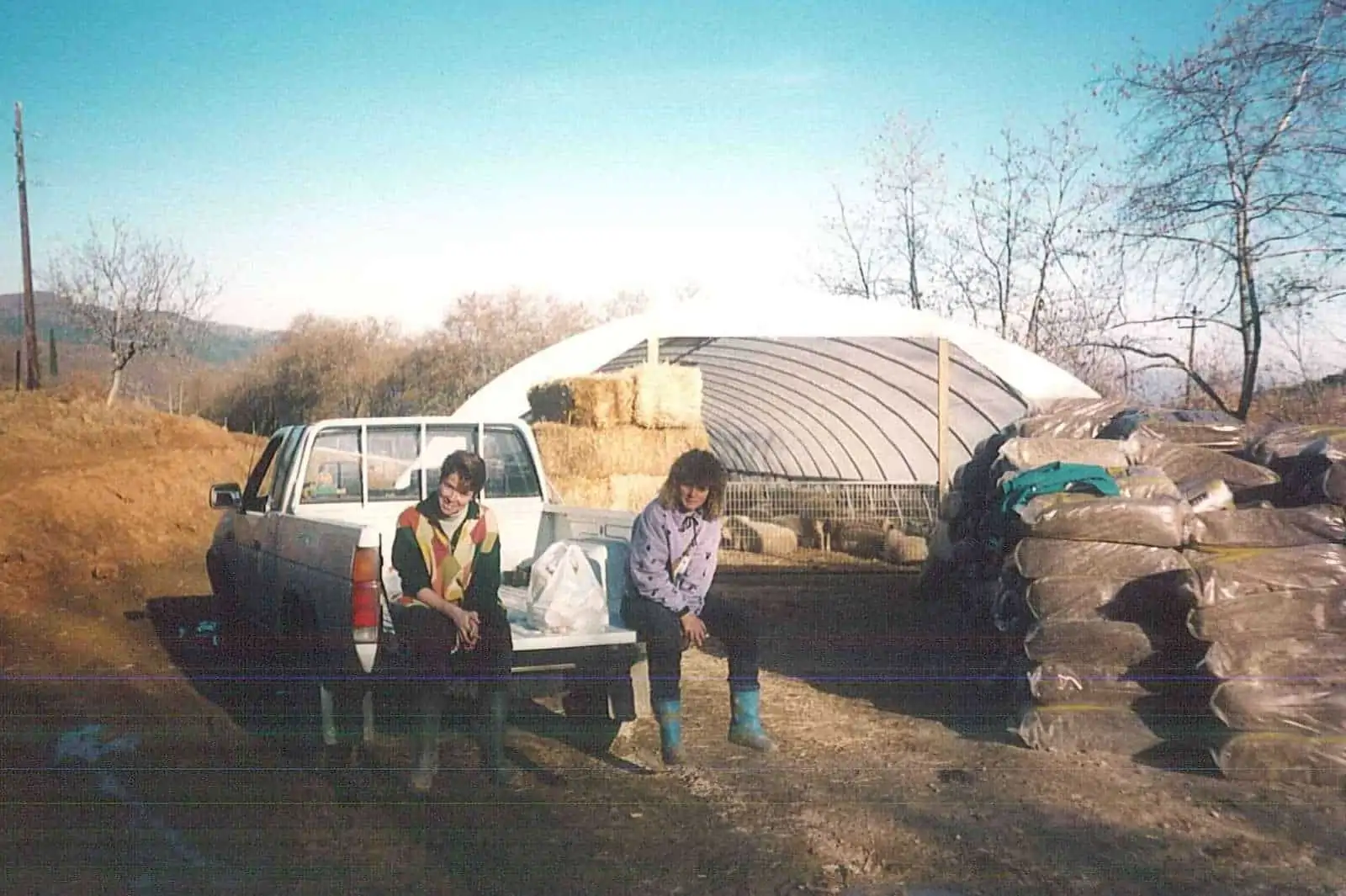 An early version of the Cheviot sheep tunnel, developed by our founder Ewan McGregor
The Cheviot has endured harsh conditions, pictured here at the height of winter on a sheep farm in Estonia
The genesis of housing sheep in tunnels, and the history of how McGregor pioneered the Cheviot sheep shelter
McGregor Polytunnels has a long history of design & innovation in sheep housing. To this day, our Cheviot polytunnel remains the go-to shelter for in-wintering and lambing, trusted by sheep farmers across the UK. While many elements of the Cheviot remain from the original design, the building has evolved over the years. With its features streamlined and its structure becoming more robust, the Cheviot now also lends features to our groundbreaking Livestock Pop-Up tunnel.
The Early Days
With a background in plant genetics, Ewan McGregor was very familiar with utilising polytunnels for horticulture as early as 1975. In 1979, he was asked to install a polytunnel to provide cover at the Royal Show.
While attending the show, Ewan came across a sheep handling system that was based on the principle of two 3-metre wide pens situated either side of a 3 metre wide central passage. Discovering this to be an ideal ratio of pens to passage space, this aligned perfectly with Ewan's understanding that polytunnels were most efficient and economical to produce at 9 metres wide. From this, the concept of a sheep polytunnel (also known as a "polyhouse") was born.
From Concept To Reality
In order to bring the idea of sheep polytunnels to fruition, Ewan had to overcome the first problem: heat. Horticultural polytunnels are simply far too hot to safely house animals. To solve this, Ewan worked with polythene manufacturer BPI to develop a new type of polythene which wouldn't trap heat inside the tunnel, making the internal environment suitable for housing sheep while still allowing appropriate levels of natural light into the space.
Another consideration with using polytunnels for sheep is the strength and durability of the structure – a sheep tunnel would need to withstand the tougher demands of an agricultural environment. With this in mind, Ewan designed a new tunnel structure which used a combination of Z35 structural steel and solid timber.
With a robust design and new polythene cover, all the elements were now ready for the very first sheep polytunnel to be manufactured. Ewan named this new tunnel the 'Cheviot', after the rugged Cheviot Hills of Northumberland – much like the famous sheep breed of the same name!
The very first Cheviot polytunnel was sold to a Mr William Glass of Ballycastle in Northern Ireland, at 9 metres wide and 40 metres long – the perfect size to house William's horned breed of blackfaced ewes.
Ongoing Development
Since the first Cheviot tunnels were rolled out, the design has had many iterations and improvements. Different widths have been tried and developed over the years, but ultimately, sheep farmers have returned to the 9 metre wide setup as the most ideal size.
In 2019, we reduced our range of buildings to focus on this 9 metre wide core offering. Still available at a range of lengths from 13.3 to 49.5 metres long, the Cheviot now has a 1.5 metre hoop spacing, gable end bracing and a wire support system, creating a robust structure which is built to perform in the demanding agricultural environment.
Optional features have now become standard; the current building incorporates gutters and gates. Over years of practical experience in the field, we've found these items to be crucial to the building's functionality. Gutters are essential to control the volume of water run-off from the roof – without them, rainfall will simply blow into the building. Makeshift gates have a limited lifespan and can end up damaging the building, whereas with our gates fitted as standard, access is simple and hassle-free without putting any strain on the building.
The McGregor Polytunnels Cheviot sheep shelter is the original, industry-leading solution for housing sheep in a polytunnel.
Accept no alternative: Call our sales team today on 0808 2563210 to discuss your sheep housing needs, or email [email protected]